D. Mark Agostinelli is the man who defined the art of the modern rudiment. Writing the "Drum Rudiment Bible" he was able to create the first book in that incorporated all known hybrid rudiments in existence.
Studying with such greats as the legendary Mike Sgroi, Mark learned incredible technique for both hands utilizing drum rudiments. Mark is known as being one of the most influential music educators of his time through his devotional dedication to the art rudimental drumming.
Now, Mark wrote The Double Stroke Drum Rudiment - The Double Stroke Roll around the Drum Set, which is the ultimate book for developing your double stroke roll. Finally a book that is dedicated to the "Double Stroke Roll" 53 pages of rhythms and exercises in 4/4 to improve your reading, speed, and creativity all based around the Double Stroke Roll. The Double Stroke Roll is played as a 16th note throughout the book for easy reading, and lots of fun!
"A book that every drummer needs in his collection, to perfect the Double Stroke Roll." - Mike Stello
"This book is like a fun journey that begins super easy and advances to extremely difficult as the pages turn. Perfect for all Levels." - Steven Montebello
"D. Mark Agostinelli has done a wonderful job in putting this book together for drummers, both beginners and professionals. It should be part of every drummer's library." - Michael Brewer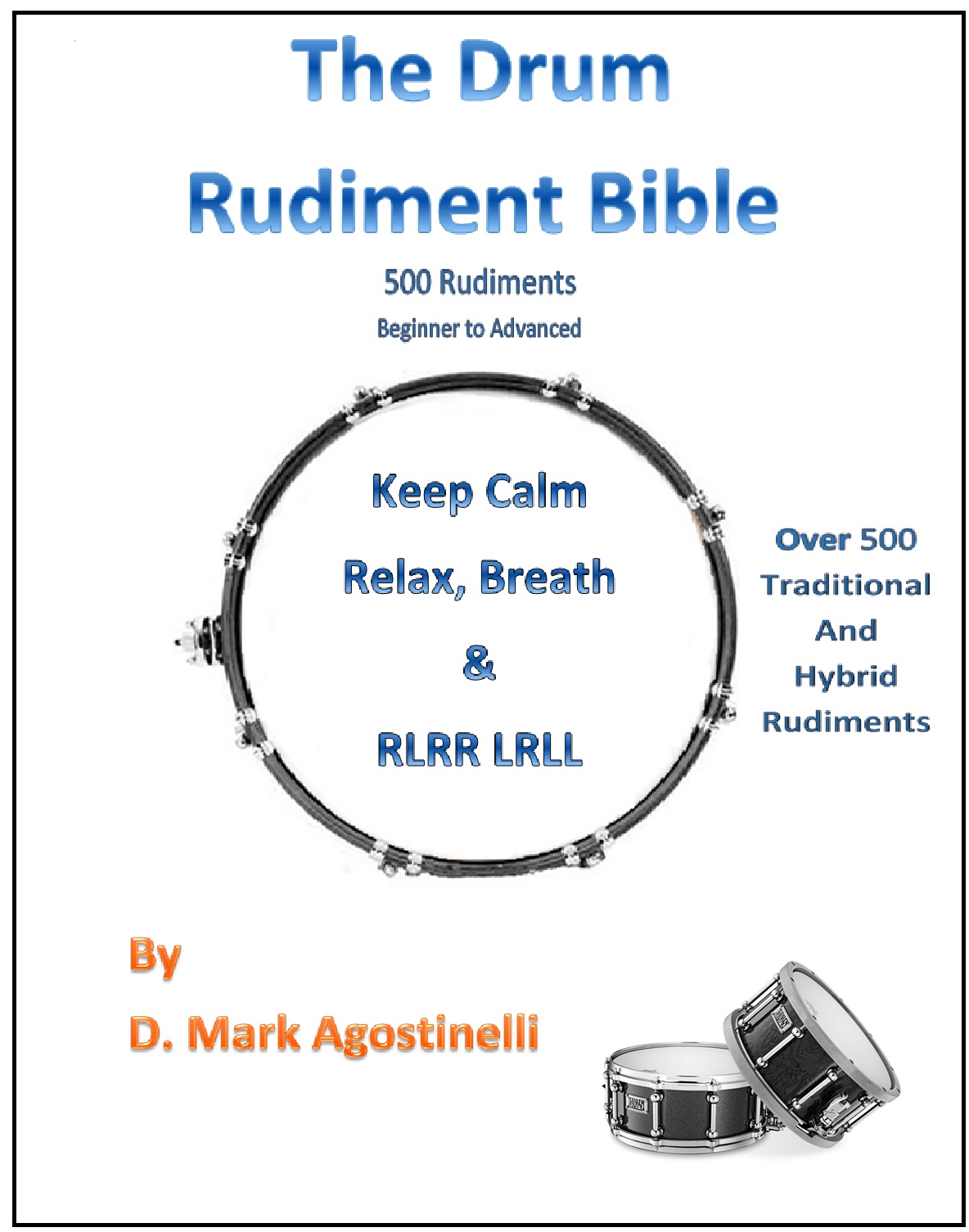 Drum Teacher - Drum Lessons, Phoenix Area
We have experienced performers that are now professional teachers. We offer drum lessons, anywhere in the Phoenix, AZ area and willing to travel to your home for lessons. D. Mark Agostinelli is the head teacher and has been playing most of his life. D. Mark Agostinelli has won the Joan Osborne award for performing arts.
Agostinelli offers his expertise in:
Rudiments

Sheet Music Reading - Rhythm Reading (Percussion)

Stick Control

Coordination
Agostinelli also teaches all styles:
Rock

Funk

Jazz

African

Latin

Brazilian

etc.
Agostinelli specializes in African music and style. He knows all 6 African rhythms. Agostinelli has taken numerous trips to West Africa and Central Africa to study African style rhythm.
We teach all ages, and all levels.
Give us a call today to schedule a one on one lesson.